School Resource Officers
Falconer Central School District is fortunate to have full-time Resource Officer services. Town of Ellicott Police Officers, James Jaroszynski and Greg Paterniti will share the responsibilities. The officers alternate days in the District, serving all three buildings. Among their many duties are teaching bus safety, fire safety and bicycle safety in our elementary classrooms. Their presence in our hallways and classrooms helps to establish good communication and trust between our students and law enforcement.
Corporal Jaroszynski - Mondays, Tuesdays, Wednesdays
Officer Paterniti - Thursdays & Fridays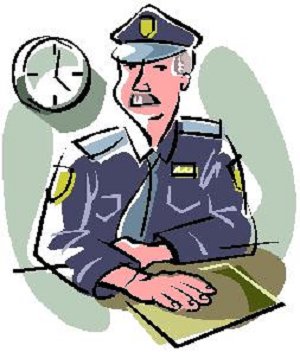 Cpl. Jaroszynski is one of our School Resource Officers here at Falconer Central School. Cpl. Jaroszynski is married with 2 daughters and lives in the Falconer District. He is an alumnus of FCS and has been a Town of Ellicott Police Officer for more than 18 years. He has been a FCS SRO since 2005. Cpl. Jaroszynski is a Certified NYS General Topics Instructor and a Certified NYS Field Training Officer. He is currently in charge of Field Training for the Town of Ellicott Police Department. Cpl. Jaroszynski currently serves the Falconer community as a member of the Board of Trustees for the Falconer Public Library and is a past member of the Board of Directors for the Noah's Ark Pre-School. Jim also volunteers his time by coaching soccer in the Falconer Area Soccer Teams (FAST) Association. We are very fortunate to have Cpl. Jaroszynski as a part of the FCS administrative team.
Town of Ellicott Officer

Greg Paterniti

Falconer School Resource Officer

Town of Ellicott Officer
James Jaroszynski
Falconer School Resource Officer
Telephone: 716-665-6624 ext. 4324
Town of Ellicott: Phone 716-665-7083
You may access the Town of Ellicott Police Department at:
You may access the Chautauqua County Sheriff Department at: